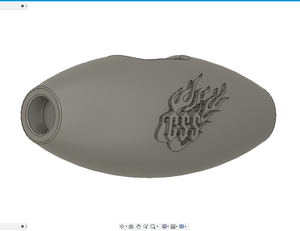 BAGMODO® 2.0 - Your Custom Logo
Sale price Price $525.00 Regular price Unit price / per
BAGMODO® 2.0 - Your Custom Logo
This solution-based safety product is custom designed with your company logo and it is manufactured 100% in the USA.   Great safety give away to your clients and keeping your brand name in front of them every time they hang:
Grocery Bags ○ Purse ○ Backpack ○ Laptop Bag ○ Equipment Bag
The components are made from high strength nylon and the cord is rated at over 100 lbs. of weight load.
The two nylon pieces are known as BAGMODO® 2.0 and MODOSTOP™ combined,
You can see sample mock-ups of our client CSS a casino supplies company.
HOW IT WORKS . . .
Step One: Send us your logo file.  We have a $125 one-time setup charge for each logo.
Step Two:  We send you a mock-up file for approval with your logo on the MODOSTOP™.
Step Three: We make two finished products with your choice of color combinations we agree to make.  In the packaging and shipped to you.
Step Four: We manufacture 20 Finished Products in the color combinations and quantities equaling 20 - BAGMODO® 2.0 Units and ship to you for the cost of $400.
NOTE: The process is very easy and runs smooth.  We don't have a refund policy once you accept  to go to the manufacturing step.